Often people relate the word event photography to formal corporate events or weddings, proms, etc. However, professional event photography services can cover any event. Being a positive & successful event photographer in Singapore, we always work with a ' We can do it' attitude! Our enthusiasm & flexibility ensure you can get any type of event covered quickly. We have skilled event photographers that employ their best effort to capture your events with the highest level of professionalism. Therefore, when you choose our event photography services, you can be assured that you are in the best hands and your event photographs will be of high quality. We possess significant experience in capturing special moments in numerous events. Some of them are as follows:
Wedding Photography-
A wedding seems like one of the most important days of your life. It's understandable that you'd want the greatest wedding photographers to capture those priceless moments for you.  Our events photography services in Singapore can answer if you search for a professional wedding photographer known for the best wedding shots. We have the experience, expertise, skill & equipment to do anything & everything to ensure you get the elegant, unique & classy pictures of your wedding story!
Birthday Photography- 
Are you planning to celebrate a birthday party for your kid or your grandparents, or any members in your home? Are you looking to have the birthday event photographed? Look no further than the professional events photography services at RAINSTAR Photography! We will come out to your birthday event, make a unique setup for the photo session of your child with multiple different backdrops or a mixture of indoor/outdoor structures, and more! We will be happy to figure out a birthday party photography session and package that would work best for you! So if you are interested in a cake smash but looking to do it differently, then we have you covered!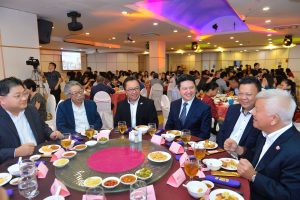 Corporate Photography
It is true to know the fact that the first impression is the last. The quality of your corporate photography is determined by everything from your overall appearance to the photographer you hire. When it comes to having perfect & presentable corporate imagery to display before your prospective consumers or employer, the best thing you can do is take the assistance of a professional photography service. We can do the best job of capturing the corporate head shots you desire. We take exceptional corporate head shots or professional photos in your corporate event or anything in your office premises necessary for brand promotion.
Product Photography
Do you want to introduce or promote a new product into the market? We feel product photography is more than just clicking pictures of a product. We aim at making a unique statement of your product through our exclusive product & event photography services and make the picture that stands out as much as possible. We also feel that image quality is a significant element in online sales. It is good enough to tackle the competition, stand out to induce desire in viewers' minds, and attract prospective customers both online & offline.
Fashion Photography
We are the most aspiring & ambitious events photography services in Singapore offer exclusive fashion photography for our clients. We continuously look at the work of others for inspiration and are always in search of doing something different for which we have undergone several training sessions. We think there is beauty in everything and work hard to offer the most creative works of fashion. It will be helpful to improve our craft, skill, and experience. We help our clients make sure that the visuals on their profiles should be unique and separate from others! We help you build your image and increase the credibility factor that compels others than your competitors or business rivals.
At RAINSTAR Photography, we use high-end equipment to capture and produce the highest quality photographs in every situation. We believe that every event is unique & special. Therefore, we offer customized event photography services to our clients with any budget. You can use our event Photography service as an emerging & valuable tool to record & promote your presence or your business or any events quickly.