If you are trying to boost your client base then it is extremely important to be using photographs to your advantage. And do you know that the key to boosting your client base and product marketing plan is not writing the perfect content? These days, it is all about images.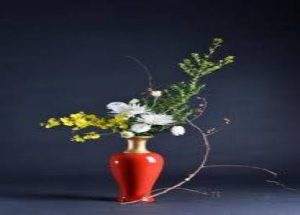 Yes, your audience wants to know all about your products. But you need to find a way to communicate it without forcing them to read long descriptions. Still not convinced why commercial product photography should rank high on your budget's list?
Here are the proofs of how valuable commercial product photography can be.
CAPTURE YOUR CUSTOMERS MOOD
You cannot take your potential customers to a Halloween site and show them how scary and comfortable their props and masks are. You can convey this feeling through the pictures majorly. Hence, it makes sense to make them understand that your product is the ultimate solution for all the issues they may have. This gesture can be greatly conveyed through quality and worthy images. Perfectly clicked and useful product images draw attention with nanoseconds. This increases tremendously the chances of high sales.
PROMOTES SILENT COMMUNICATION
We all know images speak louder than words. This fact still stands strong and tall when it comes to businesses and endorsing the brands. People browsing various online platforms have limited time and patience to read all the texts and product descriptions. In this case, you only need to mention: available product sizes, colors, and features that are up for sale.
KEEP COMPETITORS AWAY
You might feel that your product is 100% unique, but it may not be a 100% fact. There are millions of products globally, that might have the same features as yours does. The trick here is to talk with your images. Show that all your products are way more attuned to detail and better than your competitors', by using high-quality product images.
BUILDS BRAND
A photograph is a long-term solution to get your company recognized as a market leader. Displaying brand, quality product images consistently over months, can convey your brand as:
Innovative
Diverse
Quality
Professional
Valued
It conveys your customers that your brand truly cares for their preferences and it is humble enough to cater to them all.
SETS RIGHT EXPECTATIONS
Almost 22% of products sold online are returned as the items look different than the pictures displayed. So convincing people to buy items offline is comparatively easier than doing so online.
So it is always advisable to display the pictures of the item as they are instead of adding any effects or filters. Set your customer expectations about what they are looking at right.
Another significant setter would be the number of days within which you can entertain product returns. People who make an impulsive purchase decision exit too! They are aware of and rely upon the fact that any products brought online can be returned if felt unsatisfied with it.
It's good to run a considerate online business but not at the cost of your added expenses. Setting customer expectations right by implanting a limited return policy is healthy and profitable.
Bottom Line
There are several ways to boost your product sales by making optimum usage of the tool named – PHOTOGRAPHY! Businesses flourishing online must leverage this tool to the fullest to influence the audiences to purchase the product.
For great quality commercial photographs, contact Rainstar Photography at +65 9191-6255.