Hello, welcome to RAINSTAR Photography. Happy to see you here. We capture beautiful and special events in the most beautiful way. We provide admirable photography to our clients leaving them amazed. Our photography is worth admiring. Every event is important and special in its way. We feel that every moment, be it small or grand, must be captured so that we can have something to cherish later. RAINSTAR Photography captures every event in a unique way. We believe that there must be uniqueness in every photograph. If you are looking for the best photography services in Singapore then we are the best choice. Trust us, we will amaze you with stunning photographs.
Photography Services Singapore: RAINSTAR Photography is ever ready to get you the best kind of photography sessions. Choose us once and then you will be choosing us for every event and not only that, you will also be recommending RAINSTAR Photography to everyone in your contact who needs the best and amazing photography services. We provide photography for events like weddings, birthdays, corporate, sports or dance. Photography like product photography, pet photography, facility photography, lifestyle photography is also done by us. Events can be of many types but the one thing that remains the same is our amazing photography. We can shoot for any event. No doubt, we are a reliable photography service in Singapore. You can get every type of photography session from us and can even expect the best kind of photographs from RAINSTAR Photography. We will provide you more than the best.
RAINSTAR Photography makes sure that in an event every moment must get captured in the camera because and no moment gets missed because every moment holds its importance. RAINSTAR Photography is well known in Singapore because we will try to make your special events memorable. When you will be seeing those photographs you must be smiling and remembering those beautiful moments happily.
Our Specialties: We are very worth to be trusted because we have professional photographers who are very dedicated to their photography services and you can easily trust them for any of the events. The happiness and satisfaction of clients are what we always want. To make them happy and satisfied we try each and everything possible. We won't disappoint you. In all the years of our service, we have gained many happy customers. We assure you that you will receive the best, unique, classy, and beautiful photographs.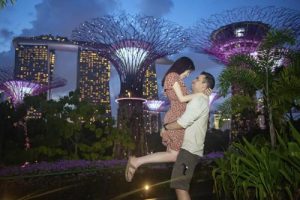 What makes us a reliable photography service in Singapore?
We have experience of a decade in sports and events photography.
We always try to make our clients happy with the photographs we capture.
We make every occasion memorable by capturing them beautifully in our cameras.
Our photographers are experienced, trained, dedicated, and amiable.
Our photographers make sure that our clients remain comfortable while getting captured.
We use high-quality cameras for high-quality photographs.
We put creativity and innovation while shooting to get alluring and stunning photographs.
Contact us today for professional and top-quality photography services in Singapore. We are always ready to shoot your special days in the most unique ways.