Are you looking for a quick and instant solution rather than the traditional photography style? Why don't you schedule Singapore instant photography service to capture your weddings! You may find waiting for days from shooting until getting the final photos extremely tiring. At times, the data get lost that creates confusion further.
After all, traditional photography style has its own charm and flair. But current world craves for something instant. Therefore, looking to the instant perspective makes really sense for your wedding day.
When you hire a professional instant photography service in Singapore, they will capture beautiful yet precious memories instantly. After the editing is done, they will share them with you. Using this photography, you will add a fun factor and unique flair to your wedding ceremony. No matter what, you and your guests will have most incredible and memorable experiences to cherish for more years to come.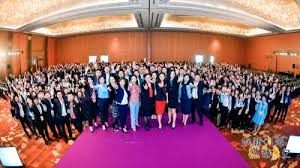 A heartful smile shared between the couple and a father's proud visage – your photographer captures the timeless, unexpected moments that make up your wedding day instantly. With a practiced artist and observer, you'll appreciate the individuality of both of you as a couple and celebrate your combined personality. The images can be vibrnat or intimate, radiate with warmth or edge – the sentiment of the instant is captured with precision.
After all, every wedding is unique and has its own share of love, compassion, joy and emotion. A wedding album created by Singapore instant photographer will reflect on what's special and different about your wedding.
While allowing you, your loving friends and family are enjoying the most out of your celebration, your photorgapher will blend into the background, using their quiet, unobtrusive and natural approach. All they want is to capture every while allowing your wedding day flow naturally without any interruption. You will find that your photographer captures the honest emotions, the special moments and the individuality of your wedding day in every frame.
Moreover, remember that the enchantment of instant wedding photography results from the professional work of a honest, noteworthy and expert team of photographers who care about, respect and appreciate the love and joy inherent in your special day.
Your assembled team of wedding photographers works quietly in the background, focuses on every detail and makes sure that your wedding album precisely and caringly reflect the moments and emotions of your wedding as beautifully as possible.
Scheduling Singapore Instant Photography for Weddings –
Rainstar Photography is a leading instant photography expert in Singapore providing a comprehensive range of services best matching your event priorities and preferences. We believe in live broadcasting of images through a proven, cloud technology driven instant image platform.
Our photographers will retouch your photographs quickly by using backstage digital re-toucher to add extra finesse to them. It only takes around five mintutes to present you with your wedding images of your dream. For more information about our services, feel free to call us right now at +65 9191-6255!