Every photography is truly an exhilarating endeavor. Here at RAINSTAR Photography, we love capturing the energy of a big event by using our skills to accentuate the hard work of the organizers and delight of the guests. However, due to its fast pace, event photography can also be pretty tricky. It can be rather easy to make errors that are difficult to recuperate from, especially the first few times you shoot an event.
We have been offering event photography services for both small and large scale events since our inception.  Here we wish to share some of our experience so that you can steer clear of making the very common event photography mistakes.
The wrong focus & camera settings:
One thing that's pretty tough to amend once you have captured a picture is the settings of your camera. Irrespective of how feature-loaded your editing & post-production software is, you can't resolve bad camera settings & poor focus enough to deliver professional looking images. And there's nothing horrible than toiling hard all day long only to understand that you had your camera on the wrong setting the whole day and the pictures are not usable.
If you are not sure about focus & camera settings prior to the event, we suggest taking your time to practice with the camera you are going to use for the event so that you get yourself accustomed with it and can alter settings quickly. Go outdoor and find a busy shopping complex, café, and city street to take images of so that you can check the diverse settings in a wide range of circumstances.
Bad lighting:
While shooting an event you're going to need to shoot photos in low lighting at some point. To get ready for this, ensure that your camera is equipped with a good sensor and can deliver images with manageable amounts of noise at higher ISO levels.
Where feasible, it is always recommended to shoot in available lighting. But relying upon the kind of event (indoors, outdoors, daytime, nighttime, summer, winter), you may wish to also take some lighting options. We certainly suggest packing a flash, particularly if you're going to shoot at night, indoors or in the winter. Also, pack a flash diffuse that lets you soften the flash in the event you cannot bounce it off the ceiling or any walls. Besides a flash & diffuse, a portable light reflector can also be handy, particularly for portraits where you've a little more time to get the light right.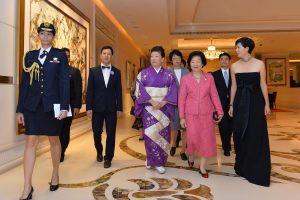 If you would like to hire RAINSTAR Photography to avail top-notch event photography services we would surely be more than happy to help. Feel free to visit our site to see samples of our recent event photography projects.